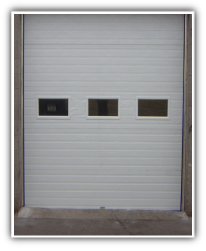 Garage Doors Markham
Garage Doors in Markham have been so popular recently that we are getting an overwhelming number of calls. Why is it that homeowners in Markham are needing new garage doors? Could be that many of the homes are in the neighbourhood of 20 - 30 years old with dated technology in their garage doors. Do you live in Markham? Why do you need a new Garage Door? Let us know!
Tips for Hiring a Garage Door Expert in Markham
Trust is an important issue in dealing with Garage Door experts. Be sure to choose credible and reliable contractors, so you won't have trouble trusting them.


Make sure that the contractors can provide you with the papers you need like written estimates or contracts.


Also, conduct a background research from the company. This is to avoid possible fraud and felonies to occur.


You also need to consider their experience when it comes to Garage Door. Ask your Garage Door experts about their past experiences and projects in Markham. You can interview them over the phone or in person during the bidding.


Take the opportunity to know more about their personality and workmanship.


Most importantly, hire Garage Door experts who assure you that they can get the job done.
Call us for more information on Garage Doors in Markham
Contact us
Phone: (416) 283-3913 E-mail: mga_doors@yahoo.ca