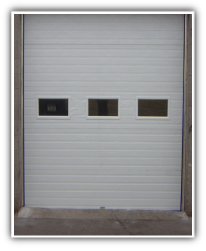 Garage Doors King City
Garage Doors in King City have been serviced and installed by Quality Doors for years. Your neighbours probably have our doors. Is it time for you to join the neighbourhood? Let us know what we can do? Nee prices fast? Call us today!
Tips for Hiring a Garage Door Expert in King City
Are things clean and neatly arranged? This should be an indication how they will treat your home.


Everything should be put in writing and if your Garage Door expert refuses to do so, walk away immediately. This will be a major problem if you fail to take this step. It's so easy for a contractor to tell you that a certain job is already included only to find out that they will charge you extra for it. You are left with no choice because you are being held hostage for an uncompleted project.


You want the Garage Door expert to give you a clear quoting and billing procedure. Everything should be itemized including labor, waste removal, etc.
Call us for more information on Garage Doors in King City
Contact us
Phone: (416) 283-3913 E-mail: mga_doors@yahoo.ca