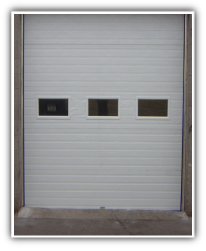 Fix Garage Doors
Fix Garage Doors today! Don't wait for your Garage Door to be remain broken for years and years. There is no time like the present. Remember, if your garage door is broken, it wont simply fix itself. We can help ensure that your garage gets fixed, and stays fixed!
Before getting fancy with anything, you ought to check often overlooked & simple causes of your garage door issue, or what might be called issues of the simple type. These are things that can result from simple forgetfulness or accidental actions. You would feel daft in case you had a technician come out (& you had to pay for the visit) if any of the following issues were actually the case. So check these types of possibilities before any others:
It's feasible that the garage door opener & the box like mechanism situated near the ceiling which is responsible for opening & closing the door itself & is not plugged in. This can be because someone basically forgot to plug it in, or because it's slipped out of a loose socket. An AC cord usually exits the machine & plugs in to an outlet on the ceiling, or perhaps to an extension cord that runs to a wall outlet. Check to see if this is plugged in & you may have the solution to why your door won't open or close right there.
A side note here is that even if the opener is plugged in you can try unplugging & plugging it in again. This will reset the sensors & this can be part of your issue.
Call us for more information on Garage Doors in Thornhill
Contact us
Phone: (416) 283-3913 E-mail: mga_doors@yahoo.ca