Sonoma SML


Sonoma Cathedral


Sonoma Cathedral Panel

89 Tradition

85 Tradition Solid


90 Tradition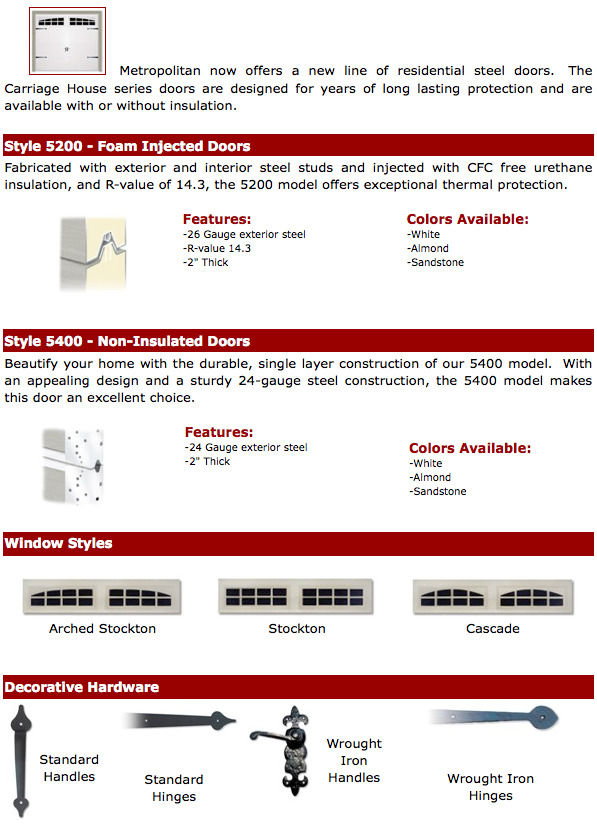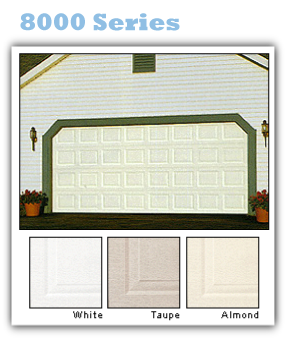 • Woodgrain textured, raised panel design for beauty, plus added strength and protection.
• Full 2"-thick door sections with box-shaped 20-guage stiles for strength and rigidity.
• Snug-fitting, tongue-and-groove section joints to help seal out wind and blowing rain.
• Full width steel bottom rail with factory-installed bulb-shaped weatherseal.
• 10 Year Limited Warranty
| | | |
| --- | --- | --- |
| 8000-1 | 8000-2 | 8000-3 |
| Olympus | Stratford 2 | Stratford 7 |
| Window Inserts | Window Inserts 2 | Window Inserts 3 |
| Classic Plain | Cascade I | Cascade II |
| Cathedral I | Cathedral II | Clear |
| Sherwood I | Sherwood II | Stockton I |
| Stockton II | Waterton I | Waterton II |
| | | |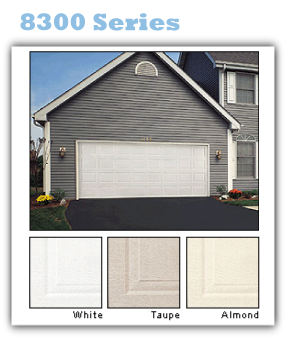 • Foasmed-in-place polyurethane insulation with an R-value of 11.
• Thermal break between outside and inside steel surfaces adds extra insulation value.
• 1-1/2" thick, unitized body construction creates excellent durability and insulation.
• Snug fitting tongue-and-groove section joints seal out wind and weather.
• Deeply embossed woodgrain finish on steel for high impact resistance and minimal maintenance.
• 15 Year Limited Warranty.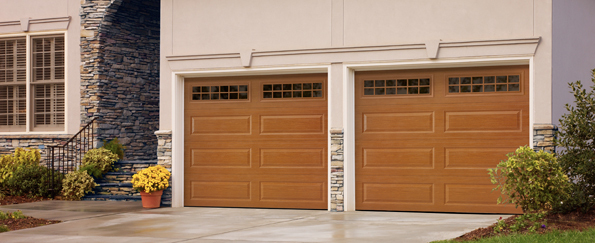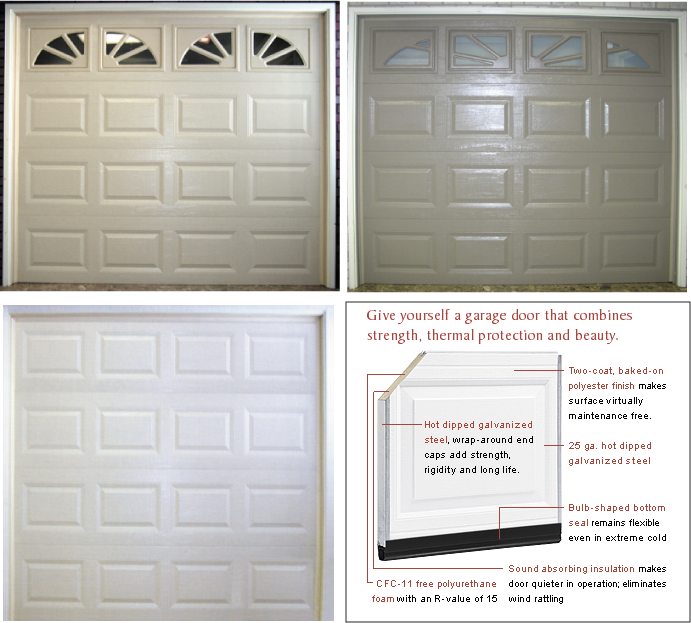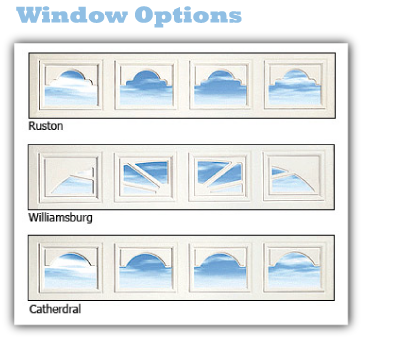 Give your home a custom look with Royal Foam Injected Doors Window Designs. Make yor choice, traditional or contemporary.

Special Molded Resin makes these inserts sturdy, durable and rustproof. An ultraviolet-resistant vinyl coating adds protection; inserts won't crack or peel.`A
~

@ q/A

Integral Window Seals keep out wind and rain. Dual-durometer extruded seals (two kinds of vinyl in the same piece) stay soft and pliable.

Screw-in Fasteners hold the window frame snugly in place, yet make it easy to remove when replacing broken glass.

Snap-in Design lets you install the decorative inserts yourself, change them anytime you want, remove them for door painting or glass cleaning.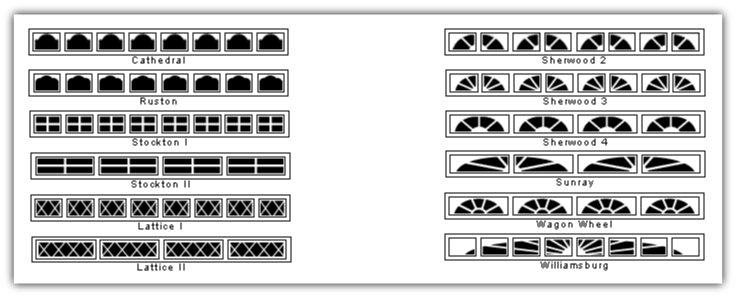 Our Royal Foam Injected Doors Window Desings Give Your Home Individuality.
A Royal Foam Injected Doors door wit our Window Design make it easier than ever to combine the natural light you want for your garage with the beautifull look you want for you home.